President McKinley AM FM LSB UK 40 CB RADIO HAM 10M 11M 12M MULTIMODE 12v 24v RADIO
PRESIDENT MCKINLEY EU AM FM LSB USB AUTOMATIC CB RADIO HAM 10M 11M 12M
AS STANDARD THIS RADIO IS A MULTINORM MULTIMODE CB RADIO
EXPAND MODE ON REQUEST, FREE  COVERAGE
24.7 TO 30.105   PLUS UK 40 PLUS, FM MOD/DEV SORTED.

ALSO RETAINS THE UK40 10M IN EXPANDED MODE, 11M AND 12M WITH POWER OUTPUT OF 20W .

IF YOU WOULD LIKE THE RADIO TO BE EXPANDED, PLEASE MESSAGE US AT TIME OF ORDERING OTHERWISE WE WILL DISPATCH THE RADIO AS FACTORY STANDARD


SPEC'S
True VFO mode (SPAN)
Variable output power from the front of the radio
3 x Memory channels - memory channels also store MODE !
FM TX audio is incredible - with the stock mic and echo enabled.
Go to the UK40 27/81 in expanded mode by holding down "F" (have to be in FM mode)


PRESIDENT MC KINLEY



 40 channels AM / FM / LSB / USB UK 40
Volume adjustment and ON/OFF
Manual squelch and ASC
Multi-functions LCD display
Frequencies display
S-meter
Vox function (Hands free)
ANL filter , NB and HI-CUT
RF Gain / Mic Gain
RF Power
Clarifier
Channels and memories scan
3 Memories
Dim
F function key
Beep Function
Roger Beep
Mode switch AM / FM / LSB / USB
Dual watch
Automatic SWR (Power Reading /SWR)
Preset channel programmable (EMG 1&2)
TOT (Time out timer)
Front microphone plug
Microphone Electret or Dynamic
External loudspeaker jack
Back light color: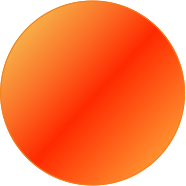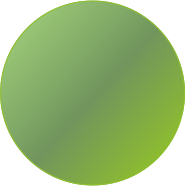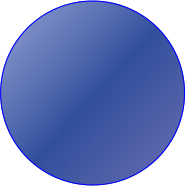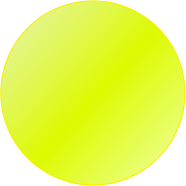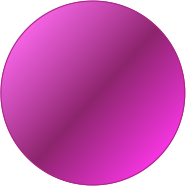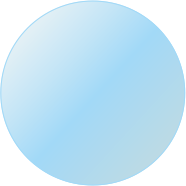 Specifications
| | | |
| --- | --- | --- |
| Supply | : | 13.2 V / 24 V |
| Number of channels | : | 40 |
| AM | : | YES |
| FM | : | YES |
| SSB | : | YES |
| Channel selector | : | rotary |
| VFO mode | : | YES |
| Volume | : | Volume adjustment and ON/OFF |
| RF Power | : | YES |
| Squelch | : | Manual squelch |
| ASC | : | YES |
| Display | : | LCD multifunction |
| Frequencies display | : | YES |
| S-meter | : | Digital |
| Public address | : | YES |
| Talkback | : | YES |
| Vox | : | YES |
| Tone | : | YES |
| Filter ANL | : | YES |
| Filter NB | : | YES |
| Filter HI-CUT | : | YES |
| Local DX key | : | YES |
| RF Gain | : | YES |
| Mike-Gain | : | YES |
| Clarifier | : | YES |
| Scan | : | YES |
| Memory | : | 3 |
| Dimmer | : | YES |
| F / Menu function key | : | YES |
| Key Beep | : | YES |
| Roger beep | : | YES |
| Dual watch | : | YES |
| SWR (Power Reading /SWR) | : | YES |
| Preset channel | : | EMG 1/2 (customizable) |
| Front loudspeaker | : | YES |
| Microphone plug | : | front (6 pins) |
| External Vox microphone jack | : | YES |
| External loudspeaker jack | : | YES |
| Size | : | 170 (W) x 150 (D) x 52 (H) |
| DIN Size | : | YES |
| Weight | : | 1.1 kg |
Technical characteristics
General
Number of channels
:
40
Modulation modes
:
AM / FM / USB / LSB
Frequency ranges
:
from 26.965 MHz to 27.405 MHz
Antenna impedance
:
50 ohms
Power supply
:
12 V / 24 V
Size
:
170 (W) x 150 (D) x 52 (H)
DIN Size
:
YES

Weight
:
1.1 kg
Accessories supplied
:
power cord with fuse
1 microphone UP/DOWN and its hanger
1 mounting bracket with fixing screws
Transmission
| | | |
| --- | --- | --- |
| Frequency allowance | : | +/- 300 Hz |
| Carrier power | : | 4 W AM / 4 W FM / 12 W USB / 12 W LSB |
| Transmission interference | : | inferior to 4 nW (- 54 dBm) |
| Audio response | : | 300 Hz to 3 KHz in AM/FM/USB/LSB |
| Emitted power in the adj. channel | : | inferior to 20 µW |
| Microphone sensitivity | : | 3,0 mV |
| Drain | : | 3 A (with modulation) |
| Modulated signal distortion | : | 1,8 % |
Reception
| | | |
| --- | --- | --- |
| Maxi. sensitivity at 20 dB sinad | : | 0.5 µV - 113 dBm (AM/FM) / 0.28 µV - 118 dBm (USB/LSB) |
| Frequency response | : | 300 Hz to 3 kHz in AM/FM |
| Adjacent channel selectivity | : | 60 dB |
| Maximum audio power | : | 3 W |
| Squelch sensitivity | : | minimum 0.2 µV - 120 dBm / maximum 1 mV - 47 dBm |
| Frequency image rejection rate | : | 60 dB |
| Intermediate frequency rej. rate | : | 70 dB |
| Drain | : | 400 mA nominal / 1000 mA maximum |